Free Tips and Advice for the Success of Your Practice
Boring business cards – why?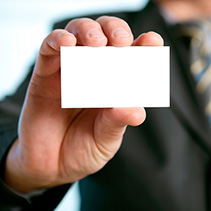 Your business card should be selling you and your services. There are too many business cards that plainly list the doctor's name, title, logo, address, website, and phone number. And worse yet, the font is so small that older people must put their glasses on to read it.
There's a front and back side to the business card. Why not list your services, specialties, and explain what makes your office so unique? There's room to even put your prized before and after treatment photos on there. Make your business card fun and informative.
Stop harassing your patients with poorly designed email promotions!
Patients are tired of opening their emails and seeing the same old discounts and promotions. And, talk about those horrible color combination picks of pink and green, etc. The bad choices continue with homemade templates and super lengthy emails. A click on the delete button or worse yet the spam button and you'll forever lose your chance of connecting with that patient.
Educate your patients and give them reasons why they need your services. Throw in tips and advice on how to they can better take care of themselves. Be truthful in explaining new treatments and procedures. Be the go-to-doc for expert advice. Yes, you can include promotions and event announcements, but bait people first with education and interesting facts. And, please hire a professional to initially design a template for you that you can continually use for all future emails.
Do follow-up calls with your patients.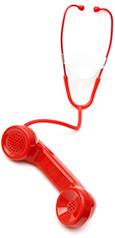 Patients want to hear from you or your staff. They want to hear from your office even though their test results came back negative. Patients love follow-up calls after procedures. This shows that you care about their well-being and that's a great way to start a doctor-patient relationship.
Stop using those young, perfect skin models for your ads!
Yes, everyone wants to have beautiful skin and a gorgeous face. However, a stock model picture of a girl in her 20's with flawless skin DOES NOT relate to your patient base. Furthermore, you see the same stock model used by different doctors in various ads. How does that differentiate your message and your office?
If your pool of patients are primarily in their 50's or 60's, then why not use a lovely older model in your ads. This will definitely be more relatable to your patients. A woman in her 50's doesn't want to look 20; she wants to look rested and look really good for her age. Okay, she wants people to think she's in her 40's, but NOT in her 20's.
Don't be a kill joy
Go ahead—horse around a bit. Have some fun at your office. Patients and employees alike are happier in an environment that is not too tense and too serious. Be professional, but a little humor, good attitude, and appreciation make the work day much more enjoyable. You've heard it before—a frown is an upside down smile.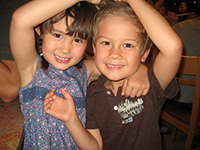 How can your private medical practice be compared to restaurant dining?
A famous 5th generation French chef/restaurateur, Michel Rostang, specified that good food attributes for only 50% of a great restaurant. The other 50% is based on the welcome, the ambience, and the staff.
What the chef is saying is that it takes group effort to create a successful restaurant, or in your case, a successful practice. From the moment the patient calls to book an appointment to the greeting when she comes into the office to the doctor's bedside manner—all these individual, important steps make for the overall, impressive patient experience. What steps can be improved upon at your practice to give patients an experience that is so awesome that they want to tell all their family/friends about you? Talk about free mouth-to-mouth advertising!
Be curious; be on the lookout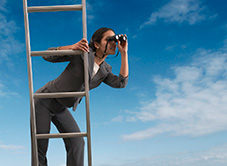 Find out what your local competitors are doing. What is their pricing strategy? Are they hosting any upcoming events? To be on the competitive edge, you must find out what is happening around you.
How can you become a better doctor?
Read the article from Shelly K. Schwartz describing how physicians are now the ones under close examination by a new generation of patients.
New American Patients Putting Physicians Under the Microscope

An excerpt from the article…
In order to better understand today's patient base, remember these key items:
Modern patients are savvy, price conscious consumers.
Patients want doctors to be confident, respectful and forthright.
Physicians who fail to develop interpersonal skills will be less effective in the exam room.
Patients still want their physician to play a central role in developing treatment regimens.
"We cannot solve our problems with the same level of thinking that created them." -Albert Einstein

"I've always found that the speed of the boss is the speed of the team." –Lee Iacocca

"Your most unhappy customers are your greatest source of learning." –Bill Gates
Are you marketing effectively OR are you missing out on major profit potential?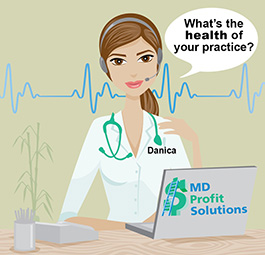 What's the health of your private practice?
Take the practice self-assessment and
receive your complimentary phone
consultation and evaluation.
Get your free, no obligation marketing consultation and request a sample by filling out the form below. Your info is kept private.