Experience, Education & Expertise
MD Profit Solutions specializes in helping private practices with strategic and creative marketing to promote elective cash procedures for the following…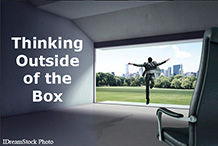 Cosmetic Dermatology
Injectables for Wrinkles and Rejuvenation
Laser Treatments
Plastic Surgery
Hair Restoration
Infertility/Fertility Preservation
Cosmetic Dentistry
Knowing how to educate and entertain patients with information about your expanded services means more calls and consultations. Knowing how to correctly and compassionately treat patients means repeat business and referrals. All of this equates to more revenue and profit for your business.

Danica Tran, MBA is the founder and chief operator of MD Profit Solutions.
Before starting my business, I managed a busy cosmetic and medical dermatology practice in Southern California. My patient care outreach, business smarts, staff management, and creative skills attributed to record breaking industry revenue and profit for that dermatology office. I know the aesthetic business internally and externally to make a positive and profitable difference.
Educational and Business Background
I am a graduate of the UC San Diego (Revelle College) school of Economics with a minor in Photography. My creative mindset pursued photography and graphic design whereas my business mindset pursued an MBA degree in Marketing and Entrepreneurship from California State Polytechnic University, Pomona. Over the years, I have worked for corporate, private and entrepreneurial businesses.
The highlight of my college years was spending endless hours in the darkroom achieving those perfect photo prints. I had so much fun taking and printing photographs that I didn't want it to end until I personally matted and framed each photograph for all my course assignments. That was so much fun!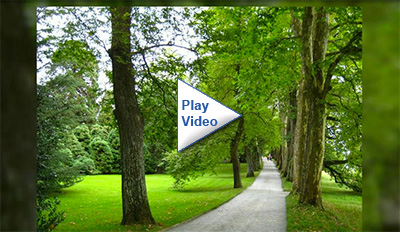 Advantages
Creative Perspective
Through creative marketing and exceptional patient care, I can help you build up your client base and move your practice forward.
Industry Experience
I understand consumer behavior and the right marketing pitch that comes across as warm and educational rather than pressured and pesky. My marketing strategies are provided with a step-by-step implementation plan. I take care of design work, content copy, documentation creation, printing, and the whole works so everything is ready for your office.
Graphic Designer
I handle all design work with strategic content writing for effective communication.
MBA degree
A private practice is after all a business that can be extremely profitable and rewarding if operations are running smoothly and successfully. My masters' degree can help solve your operational challenges.
Commitment to Excellence
I love what I do and my clients say that I'm resourceful, creative, and intelligent.
"I love aesthetic medicine because it blends both creative marketing plus business challenges of an ever-growing industry. Best of all, it's about establishing relationships and helping patients look and feel better about themselves."
Profit Driving Quarterly Print Newsletters
Educate your patients about new, must-have procedures and treatments with a well-designed, informative print newsletter. Promote that new laser in your office. Teach patients about the latest filler injectable on the market. These print newsletters are great for in-office distribution and can be used as mailers to your target patients.
Compelling Consult Conversions
How do you best educate and stimulate your potential patients during the private consultation? Do you understand the consumer mentality and mindset and how to trigger their purchasing power? Do you have the proper body language and tone of voice to better deliver your message?
High-impact Visuals for Office Monitors
Keep your patients entertained and educated with media imagery. A flat screen displaying slides, highlights, and videos of your treatments and services is such a valuable marketing tool! Have a monitor in the waiting room and every exam room.
Promotional Visual Merchandising
Big department stores spend millions of dollars to strategically merchandise products to raise interest and get consumers to BUY, BUY, BUY. Is your office doing all that it can to promote awareness of all your services?